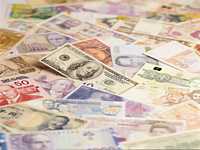 Very often companies find themselves with fewer financial resources than needed.
It may be that their organic growth requires a higher level of cash inflows from operations to fund a higher level of stock of finished or semi-finished goods as well as of raw materials, new employment in general to push sales, development or administrative tasks, more modern or expanded facilities to increment the levels of production, strategic R&D efforts to develop future products and services, etc...
It may also be that a company finds or, through an acquisitions strategy, looks for
investment opportunities
that match their growth strategies in terms of higher achievement of volumes or a broader portfolio as well as an expanded international presence.
In fact there are many more circumstances under which a business requires a rapid injection of funding in order to achieve its objectives. However, companies find it difficult to obtain the required funding at a reasonable cost of capital: in case of an investor the shareholders may have to give up a big share in their company; in case of debt financing they may obtain expensive interest rates and far too straining payback conditions. Furthermore, having to go around and solicit, negotiate and close for the required funding distracts from day to day operations and may have seriously negative impacts on performance as well as motivation because of the temporary forced absence from the business.
Forthalia understands the funding requirements of a business and finds the best possible alternatives, carries out all the necessary negotiations on behalf of its clients making sure to consider all the potential aspects that need attention and avoiding management long and deteriorating distractions from their business.