Growth Strategy Definition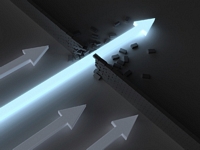 Before engaging in one or more
M&A transactions
,
seeking funds
or
strategic partners
a company must have a clear plan for its success.
Too often entrepreneurs believe they have all the necessary documentation but also too often their documentation is based on just their experience without considering several aspects that are so dear to investors or potential counterparts. Entrepreneurs tend to emphasize mainly the quality of their products and only some of their capabilities, but they tend to forget realistic financial objectives with all the actions and milestones that need to be put in place in order to achieve those objectives. Similarly they may not realise the importance of the
organisation
and the strength of their
management team
.
A focused competitive analyis provides several inputs to better understand the validity of a Business Plan as well as to review some of its parts for a more successful implementation.
When preparing a business plan it is important to broaden our views and prepare for different competitive scenarios considering different solutions that tackle different classes of issues that may or may not emerge.
When presenting a Business Plan to a potential investor it is important that the plan has been prepared professionally and that it considers all the aspetcs that, typically, an investor will look for. There must be different levels of detail of the same document so that, depending on the stage, the most appropriate shall be provided.
These aspects, and many more, constitute the
atoms
of a well defined Strategy. Forthalia helps its customers in the definition of their strategies, defining objectives, scenarios, whether an acquisition or divestiture could be necessary or should the entrepreneur approach new strategic equity partners. Forthalia works on all the aspects of a Strategy making sure that it is viable in either perspective: strategic, economic, financial, timing, technological, etc...