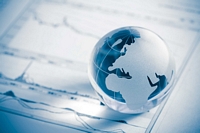 Often companies see Internationalisation as a simple and cheap way to
find customers in little time without having allocated an investment budget
.
In reality to satisfy such growth ambitions companies need to invest and therefore, before launching themselves into actions that involve expenses as well as the use of various types of resources, it is always recommended that, after making Target Market Competitive Analysis, they also prepare a detailed plan that includes actions to be made, their timing, costs and investments involved as well as the expected returns.
In this way the company will know in advance what to expect and will be able to reduce the risks involved when embarking on a blind activity.
In fact selling internationally means further investments of various kinds such, as, for example, localisations and translations, comply to local legislation, follow local common business practices, participating at business fairs, travelling, hiring local individuals, opening subsidiaries, acquiring local players, new marketing and advertising initiatives, running local PR activities, hiring a well connected press agency, maintaining a CRM, playing an active role in local lobbying, addressing at important events, etc...
Forthalia regularly helps its customers to better plan the entry into new markets through the planning of activities and the quantification of the economic and financial commitments required.