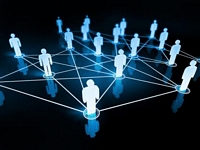 Strategy is about
who
we want to be. The Organisation is about
how
we want to achieve Strategy.
An
effective
organisation needs to continuously evolve while its resources have to adapt to the new requirements they are faced with, train for new challenges and technology, measure and respond to competition, etc...
Forthalia partners with its clients to constantly deliver the necessary
Organisational Effectiveness
to meet
Strategic Goals
and objectives. We ensure that management and all employees are
aligned
with strategy and aim in the same direction.
Talent acquisition and retention
are part of our mission with our clients so we provide the tools and guidance to maintain the highest level of human capital required to compete for the present and the future.