Voucher Internazionalizzazione 2021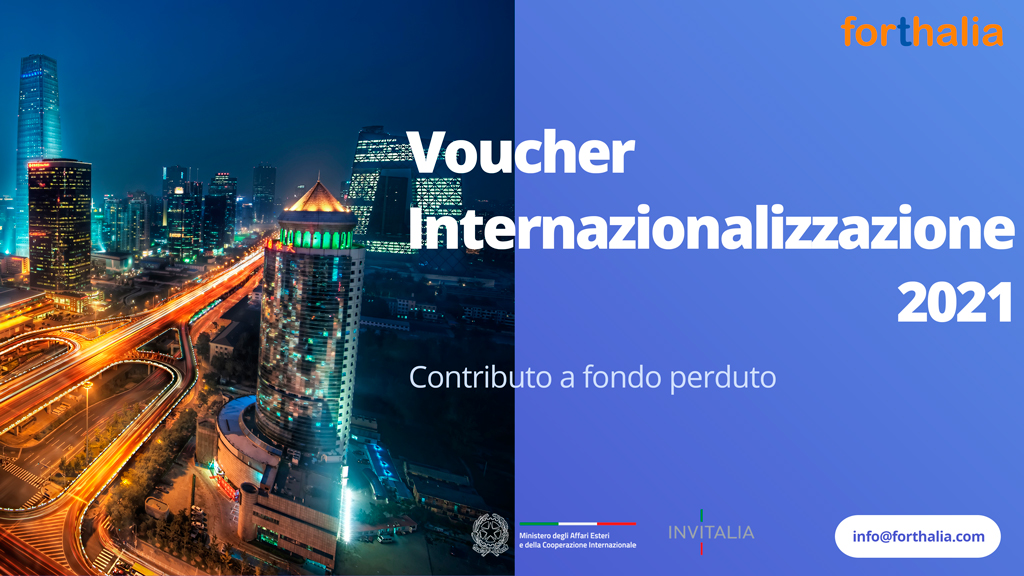 The Italian Ministry of Foreign Affairs - MAECI (Ministero degli Affari Esteri e della Cooperazione Internazionale) in collaboration with Invitalia has allocated a contribution to incentivate companies to approach Export and Internationalisation.
For full details of the initiative please refer to the Italian version of this page by clicking on the Italian flag above.
Forthalia, who was qualified as an official supplier in the same earlier initiative of 2015 and 2017 (managed by MiSE), is the ideal partner to carry out Internationalisation activities.
If you are interested, do not hesitate to contact us via our web contact form.