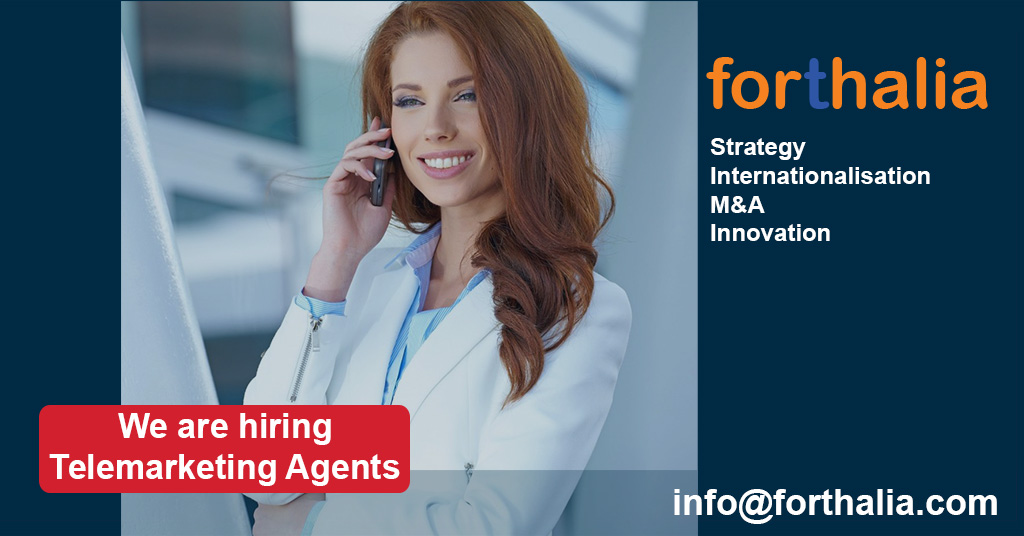 Description
Forthalia is hiring Telemarketing Agents.
The selected Candidates will take care of the assigned telemarketing campaigns that will have the objective of supporting marketing operations, sales and internationalisation consulting
Main activities:
– Arrange appointments with potential customers for the sales force
– Qualify and update the CRM
– Support Internationalisation Consultants contacting potential international customers, resellers and distributors for our clients;
– Perform other telemarketing campaigns for other activities such as, for example, organisation of events, participation at fairs, response to calls for proposals, questionnaires, surveys, market research, etc...
Sought profile:
The ideal candidate has a good understanding of the services offered, a strong orientation to results, can express himself clearly and does not stop at the first obstacles, is very determined.
The knowledge of one or more other languages would be an advantage.
How to apply
Please send your CV and presentation letter to: jobs@forthalia.com.